Are you interested in selling a first of its kind ebook?
Im so proud of having the opportunity to share with the world a quality ebook product.
My ebook "Essential Hip Hop Chords" is based on the idea of playing chords on a drum machine.  Most chord books are made for piano or guitar.  Never has there been one made for a drum machine until now.  I thought about the music creators who don't play instruments, yet have the desire to play chords.  This ebook is for the beat makers of the world who want to excel to the next level.
My audience on youtube is continuing to grow and this ebook provides over 60 chords and information about:
How to play the same chords that real musicians play

Gaining a clear understanding of musical terms
The various possibilities of chord progressions
The technique so you don't have to sample
Steps to Sell my Ebook
Go to http://clickbank.com to get a clickbank id

Use this link: "http://[insert your clickbank id].epublish.hop.clickbank.net" to promote my ebook
Make 50%!
Here are Ways to Make Money off my Ebook
advertise using your link

make a video using your link
use or create your own site and link back to my site with your link (you can always do search engine optimization on your site to get more exposure for the link)
promote the book by using social media and point them to my site with your link
copy and paste the image below to your site linking here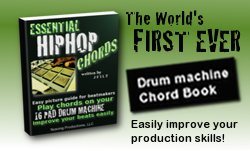 If you have any questions email verysickbeats@ymail.com and I will answer every email to the best of my ability.  Peace!
Comments
comments