Seven Free Drum Kits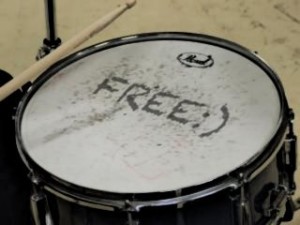 Wassup everybody!  JFilt coming back at ya with some quick thoughts.  I wanted to be real with you guys because that's the kinda guy I am.  When I see the words free drum kits, my eyes automatically widen.  Really if I see FREE any where, my interest is sparked.   Tell me if i'm wrong, but don't you sometimes get irritated when you see a stipulation in order to receive free drum kits or sounds?   In other words, you must subscribe first before you get anything.  This very website even does this ( told yall i'm keeping it 100). Subscriptions basically allow the owner of a website to collect a contact list for sharing and or advertising purposes.  I do subscribe but I have to really feel like i'm benefitting from that site first and I am truly thankful to all those who subscribe here.
However, what if you don't care about newsletters or updates!  Some of you may be on a budget and can't afford to pay for drum kits right now.   You just want some free drum kits with no strings attached.  I know there are people  like this because I get subscribers that turn into unsubscribers the moment they get my free starter kit you see to the far upper right.   I think as a beat maker before a blogger so I wanted to provide a list of links to download free drum kits without having to subscribe to anything.  I also have more listed on another post where I talk about  Finding Drum Samples for Your Beats (click).   Remember, you can NEVER have enough drum sounds!  Thanks for reading and keep making those bangers!
Links To 7 Free Drum Kits
60's Kit
Music Radar Kit
Comments
comments