Get Your Music Noticed

No matter how long you've been making beats, at some point in time you want to get your music noticed.  We all want to be heard in some form or fashion.  Reasons can range from tryna get signed to simply getting an opinion.  Sometimes we just want to get a critique for improvements. It boggles my mind how much I hear my fellow beatmakers complaining about not getting the attention they want.  For that reason, I want to share 3 simple ways to get your music noticed.
1. Facebook Groups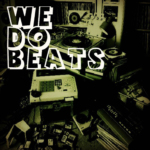 One of the easiest ways to get your music noticed is by engaging and participating with facebook groups.  Facebook alone has 1.6 billion active users globally at the time of me writing this.  If only 1% of that stumbled onto you, thats 16 MILLION, think about that.  Ok, so facebook groups are basically groups created by individuals to be used as a community.  There are tons of communities in the beatmaking world alone.  Many of these groups encourage you to post beats. Why not become a part of as many as you want and join in.  Check out an example of a facebook group which was actually started by yours truly. (CLICK HERE)
2. Producer Forums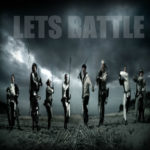 Another great technique to get your music noticed is by joining beatmaker or producer forums.  Keep in mind, everything i'm sharing with you is FREE.  By joining these forums, you also become a part of a community.  What I like most about many of the forums is that they run these friendly beat battles.  Not only do these battles push you to get better, but they give you exposure since they must be heard in order to be judged.  A few of my favorite forums are StonesThrow, MPC Forums, and FutureProducers. Oh yeah I almost forgot to mention, this is also a way to get access to free samples!
3. Instagram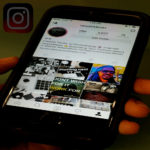 If you are not on Instagram, get on it immediately following this blog post. LOL!  As of 2016 there are currently 500 million people who use this platform.  Do you really want to get your music noticed on a bigger scale?  Get on instagram and post beats, beats, and more beats!!  This can be done by simply holding your smart phone's camera/camcorder in front of your speaker and let one of your beats play.  Or you could show the process of you making a beat.  The idea is to share what you have to offer and make it appealing. Research and use hashtags along with each post as well.  The hashtags are how people find you even if they've never heard of you.  Feel free to check out my IG (CLICK) and here are some examples of popular hashtags I use: #beatmakers, #beatmakerlife, #producer, #boombap, ect.  Do this is on a consistent basis and watch your audience grow!
Of course there are many more ways but, try these three things in order to get your music noticed and you will see a definite difference. As a matter of fact here's one more for a bonus.  Get on Spotify! Upload your music there and get followers.  You can even follow me by clicking on the green spotify follow button just above. The key is consistency and commitment.  If you really wanna get your music noticed, you have to hustle and allow people to know that you exist.
Thanks for reading and feel free to add any more suggestions or questions in the comments below.
Comments
comments