Wassup to any and everybody reading this right now.  As promised, I am updating my progress in this journey of music licensing.  Before I continue, it may be a good idea to start from Part 1 of this blog series just in case you have no idea what this series is about.  Quick shout out once again to the homey Anthony Clint Jr. from which this whole case study is named after.  You might wanna click on his name and check him out seriously.  Anyway, for those who have been riding along this journey with me, I have a new update which puts a smile on my face LOL.
WEEK 9
Keep Pushing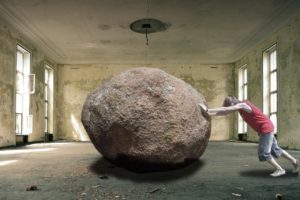 On the previous part of this journey, I mentioned that I was waiting on a contract from a particular publishing company which would basically make me a part of a team to submit tracks for placement.  Well, I have signed on and now sending tracks so I can finally say I'm closer to getting my music licensed.  I've been told that at least 4 tracks are worthy of getting licensed so I just have to be patient.  It's important to know that when it comes to music licensing, it doesn't happen over night.
This brings me to the point of not only this blog post, but to the entire blog series.  KEEP PUSHING.  Don't stop the momentum that you create after receiving good news.  That only makes you lackadaisical.  In other words you don't wanna slow down or get comfortable which leads into laziness.  You have to keep that foot on the gas pedal and don't let up!  That way, you will be so busy pumping out stuff that you'll forget that eventually the work you put in will pay off when least expected.  Don't sit around hoping and waiting for something to jump off.  Again i say, just keep pushing.  No one said that it was going to be easy which is another reason why you have to keep going or else you won't make it.  Honestly, this applies to anything worth fighting for.  As a matter of fact, I need to improve in this area myself if I wanna be totally real with you guys, LOL.
I wanna share something i've been doing lately to help push the envelope.  One of the things I'm learning from Clint is the importance of building relationships.  Connect with music supervisors the best way you can through research.  My latest approach is the following.
Watch and pay attention to the music on reality tv shows even if you hate them like I do
Record at least 10 tracks you hear with your smart phone or whatever recording device you have
Study that music because it's what's in demand
Really pay attention to the credits at the end of the show and look for anything with Music Supervisor or Music Licensing
What ever name you see, go ahead and google or find them on social media
Introduce yourself and create some type of relationship or connection and go from there
Basically stalk them (just kidding) use common sense
Hope this encourages you to pick it up if you happen to slack off during this journey with me.  As always, feel free to drop any comments below and thanks for reading.  Peace!!  Check out Previous Week
How To License Your Music Case Study Part 9
Comments
comments